Emotional Connection Relationship Foundations
The Story & Science of Preventing Conflict & Creating Lifetime Love
Why relationships fail and how to protect and deepen yours!

Get it right from the start . . .
or reboot now to prevent pain and conflict later!

Your Instructor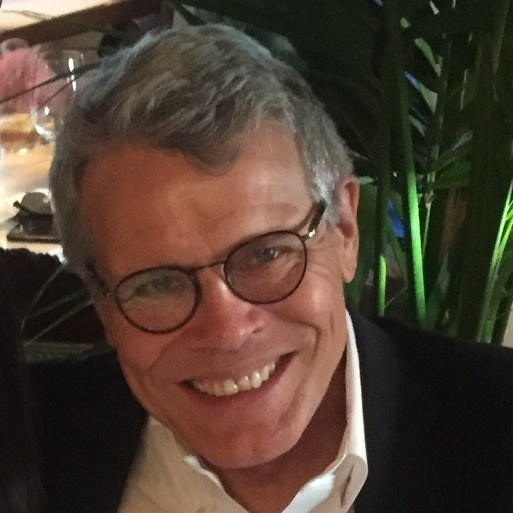 Dr. Michael W. Regier is a Certified Emotionally Focused Couples Therapist, Supervisor and Director of the Center for Relational Excellence in San Luis Obispo and Visalia, California. He has taught Emotionally Focused Therapy to Psychiatric Residents at the U.C. Irvine affiliate in Visalia, CA and currently teaches therapists in the Central California region. He is a former faculty member of the Johns Hopkins School of Medicine. For the last 12 years he and his wife Paula have been developing resources to help couples learn how to prevent conflict and build lifetime loving relationships. Michael and Paula are co-authors of the companion book for this course, Emotional Connection: The Story & Science of Preventing Conflict & Creating Lifetime Love.
What's your story?

What's your struggle?

My spouse betrayed me.

I don't trust my husband.

My partner & I fight all the time.
I feel disconnected in my relationship.
I feel unappreciated.
I want to understand my last failed relationship.
I'm single and want to get the next one right.

I feel hopeless.

I think my partner is cheating.
I'm having an emotional relationship with a friend.
He gets silent.
She won't stop nagging me.
I've fallen out of love.
My partner spends more time with friends than with me.

I want a career, my partner wants a baby.
I want to change relationship patterns of my family's history.
I'm not sure I can trust my partner.
I don't feel understood by my partner.
I'm sensing trouble around the corner.
I'm afraid of a relationship failure.

I'm divorced and want a different outcome next time around.
I'm engaged and want to get it right from the start!

Can you relate to any of these struggles?

You are not alone!

All couples coming into my office for couples therapy experience one or many of these struggles.

Unfortunately, they wait too long before asking for help.

Their heartbreaks, traumas and betrayals could have been avoided if they had understood the WHYs of relationship struggles.

Relationship Foundations will teach you:

~ why you struggle today

~what went wrong in previous relationships

~ how to create relationship safety

~ how to avoid conflict and arguments

~ how to repair relationship damage

~ how to communicate effectively

~ how to build trust

~ how to be great lovers

. . . and more
Relationship Foundations Online Course is for you if:

~ you are searching for relationship and want to get it right from the start
~ you want to sustain a current relationship
~ you want to heal relationship injuries, betrayals or traumas

~ you are single, married or divorced

Relationship Education

Taught by relationship experts ~ Supported by decades of research

Relationship Education is based on relationship science and research. Taught by a skilled clinical psychologist, author and educator with years of training and experience helping couples and individuals understand what makes relationships last. (Read More)

This course is NOT therapy, discernment counseling, crisis intervention or easy fixes to a troubled relationship. (Read More)

Who needs relationship training?

What we teach in this course is vital for anyone who's in or wants to be in a lifelong relationship. Sadly, most people get more training to drive a car than they do learning to navigate a lifelong relationship. If you've ever been in a serious love relationship, you would likely agree that it is infinitely more complex than driving a car. Without the right training, your chances of crashing your relationship are pretty high. (Read More)
We had it all until . . .

This is our story.

Are you ready to understand yours?

My wife Paula and I both crashed and burned in our previous relationships. If this has happened to you, I don't need to tell you how painful it is. My first marriage failed after 25 years of struggling. I didn't know then what Paula and I know now
Even though I was a psychologist who had helped many people avoid relationship failure, I couldn't save my own relationship. I didn't know how to create a healthy "we." I thought creating a healthy we was about creating a healthy me. If I focused on resolving my own issues, it should solve the problem.
The truth is, I had it backwards. I didn't understand that a healthy me would emerge out of a healthy we. And that contradicts what many of us have been taught and believe. It's why relationship education and this Online Course is so important.
So today in my marriage with Paula, we enjoy a completely different way of doing life together. We are enjoying the safety, intimacy and fun of a secure relationship.
We learned early in our relationship the first BIG TRAP to avoid . . . that being committed to commitment alone will not keep a love relationship secure.

I was that guy who was never going to get divorced. No one in my family was divorced. My faith did not support divorce.
Guess what! I was humbled by the fact that being committed to my vow did not save my marriage. People eventually wear down under the stress of a bad relationship and eventually someone in the relationship wants to be released from the turmoil.
What Paula and I learned from the new science of relationships is that we need to be committed, but not just to staying married. This is a recipe for marriage failure. The message in our book and what you will learn in this Online Course is about Emotional Connection and the Relationship Foundations for successfully partnering in life and love.
Too many couples wait far too long before getting help with their relationship.
You can avoid future relationship conflict if you understand the WHYs.

Love, Loyalty, Listening

Honesty, Respect, Trust

Finances, Family, Friendship

Take control of your future.

Discover Relationship Foundations today.

Lifetime access

Spend a few dollars today,

Save thousands later!

Emotional Connection Relationship Foundations

~ Course Curriculum ~

Here's what you get:
6 Modules
16 Lessons

videos, exercises, conversation starters,

experiencing connection activities, discussion forums

MODULE 1 - BROKEN PROMISES: BLINDSIDED BY BETRAYAL (Read More)
Lesson 1: The Heartbreak of Betrayal: How Couples in Love Become Victims of Betrayal
Lesson 2: Anatomy of Marriage: How Emotional Connection and Disconnection Makes and Breaks Lifetime Love Relationships
Lesson 3: Anticipating Therapy: Unpacking the Nightmare and Terror of Possible Relationship Destruction (Read More)
MODULE 2 - TRAUMA: FACE-TO-FACE WITH OUR ENEMIES

Lesson 4: Defending With Denial: Overcoming Fear and Facing the Truth of How Couples Get Disconnected
Lesson 5: Trauma, Attachment, and the Cycle: How Trauma, Insecure Attachment, and the Negative Cycle Create the Perfect Storm for Relationship Disaster (Read More)
MODULE 3 - EARLY CHILDHOOD: HOW PARENTS SHAPE CHILDHOOD ATTACHMENT (Read More)
Lesson 6: The Birth of Connection: How Childhood Experiences Create Insecure Emotional Attachment
Lesson 7: Taking the Heat: Understanding How Couples Learn to De-Escalate Traumatic Negative Cycle Arguments (Read More)
Lesson 8: The Science of First Bonds: How Infant Emotional Communication Forms Emotional Attachment Styles that Affect Adult Love Relationships
MODULE 4 - NEW LOVE: ATTRACTION'S FANTASY & THE CHEMISTRY OF NEW LOVE (Read More)
Lesson 9: The Feeling of Paradise: Understanding Our Power and Vulnerability to New Love Emotions
Lesson 10: Uncovering Aloneness and Addiction: How Couples Trade Connection for Career and Cover the Aloneness with Addictions and Affairs
Lesson 11: Attached or Addicted to New Love: Understanding the Biological Differences Between New Love and Lifelong Attachment
MODULE 5 - ADULT ATTACHMENT: LOVE LEFT BEHIND & THE VITAL SCIENCE OF ADULT ATTACHMENT (Read More)
Lesson 12: The Spiral of Disconnection: Making Sense of the Common Story of New Love Betrayal's Threat to Attachment
Lesson 13: From Withdrawal to Engagement:How Expressive Emotional Connection is the Key to Repairing and Building Secure Attachment Bonds
Lesson 14: The Big Picture of Adult Attachment: Why Protecting and Growing Attachment Must Be Our First Priority
MODULE 6 - COMMITTED TO CONNECTION: EMPTY & ALONE: HOPE THROUGH HEALING (Read More)
Lesson 15: Courage to Connect & Risking, Reaching & Bonding: Letting Go of False Comfort and Expressing our Vulnerable Need to Emotionally Connect
Lesson 16: Rescued by Connection: Putting it all Together

(Read More)
Here's what others are saying

"My husband and I started the online course a couple months before our wedding and then continued our first couple months of marriage. I can say without a doubt that what Michael and Paula have created here is something that is rarely talked about but needs to be. We took something away from every lesson and were able to not only apply it to our relationship but we were able to see more connection come because of taking this course. More than anything we feel like we have tools to succeed and thrive together for the rest of our lives. We both come from families with deep marriage issues and our hope for our marriage is not only to stay together but that our hearts are forever deeply connected. These lessons gave us the hope and assurance that this is possible. We loved being able to watch the videos and do the activities in the safety of our home and on our own time. Every piece of this journey has bonded us together in a new way. Michael and Paula, we are so thankful to you both for your part in this journey. This course is worth every single penny!"

~ Anonymous student (newly married)
"I think Lesson 13 may have been my favorite lesson yet. Emotional disconnection can only be healed through expressing our emotions to our partner. This is powerful and life changing for any couple that hears it."

~ Anonymous student (pre-marriage)
"It ought to be against the law to marry without passing this course!"

~ Anonymous student (marriage after divorce)

"I just wanted to say that your Chapter 13 talk was so spot on!!!!! It is as though you have been living in our home for the past 30 years and interviewed me, read my mind and my heart before you wrote the talk! And now I know I was not a bad person for feeling the way I did all these years.

Of course I did not handle my pursuing in the later years and gave up and went into retreat and became a withdrawer myself. Something was terribly wrong and I was convinced it was with me. I would spend hours praying and asking God to change my unhappiness never knowing it was because of no emotional connection since day one."

~ Anonymous student (long-term marriage)
"Wow! Spot on. Makes a lot of sense as to why people can be so lonely and be married at the same time."

~ Anonymous student (marriage after divorce)
Great relationships are built on strong foundations.


Become a better partner, parent,

lover and listener for life.
Ready to take control of your relationship success?

Then you're ready for life changing Relationship Education!

Start Emotional Connection Relationship Foundations

Online Course Today!

Get lifetime access to all 6 modules - plus future updates/additions
$97

---
We cannot sit back and watch our relationships unfold on their own and expect great outcomes from weak foundations.

---
We believe there are NO shortcuts. We believe amazing lifelong love relationships require you to learn and understand the foundations for healthy relationship. And though foundations were taking shape in the first two years of life, you're in charge now. You can learn how to change the structure of your current and future love relationships. What are you waiting for?

Start your journey toward great relationship and lifetime love!